Displacement 775 t
Length 172', Beam 35', Draft 12'
Speed 14 kts
Complement eight officers, 70 enlisted
Armament, as built, one single 40mm gun mount, two .50 cal. machine guns, final configuration, bow gun replaced by one twin 20mm gun mount, two .50 cal. machine guns remain
Propulsion, four Packard ID1700 diesel engines, replaced by four Waukasha Motors Co. diesels, two shafts, two controllable pitch propellers.
"...the U.S. Navy's Ocean-Going Minesweepers (MSO) were built of mahogany and teak to reduce magnetic fields, and most of the metal work was non-ferrous, e.g. aluminum, bronze, brass, etc. Compared to today's Navy of nuclear powered steam and gas turbine, and while larger vessels were then mostly powered by oil-fired steam, the 173-foot length MSOs were powered by diesel engines, ...four cranky Packards, driving a single, variable pitch screw (propeller). [There was] only one radar to worry about, with one AN/SPS-5C indicator in CIC, and one AN/SPA-4 repeater on the bridge."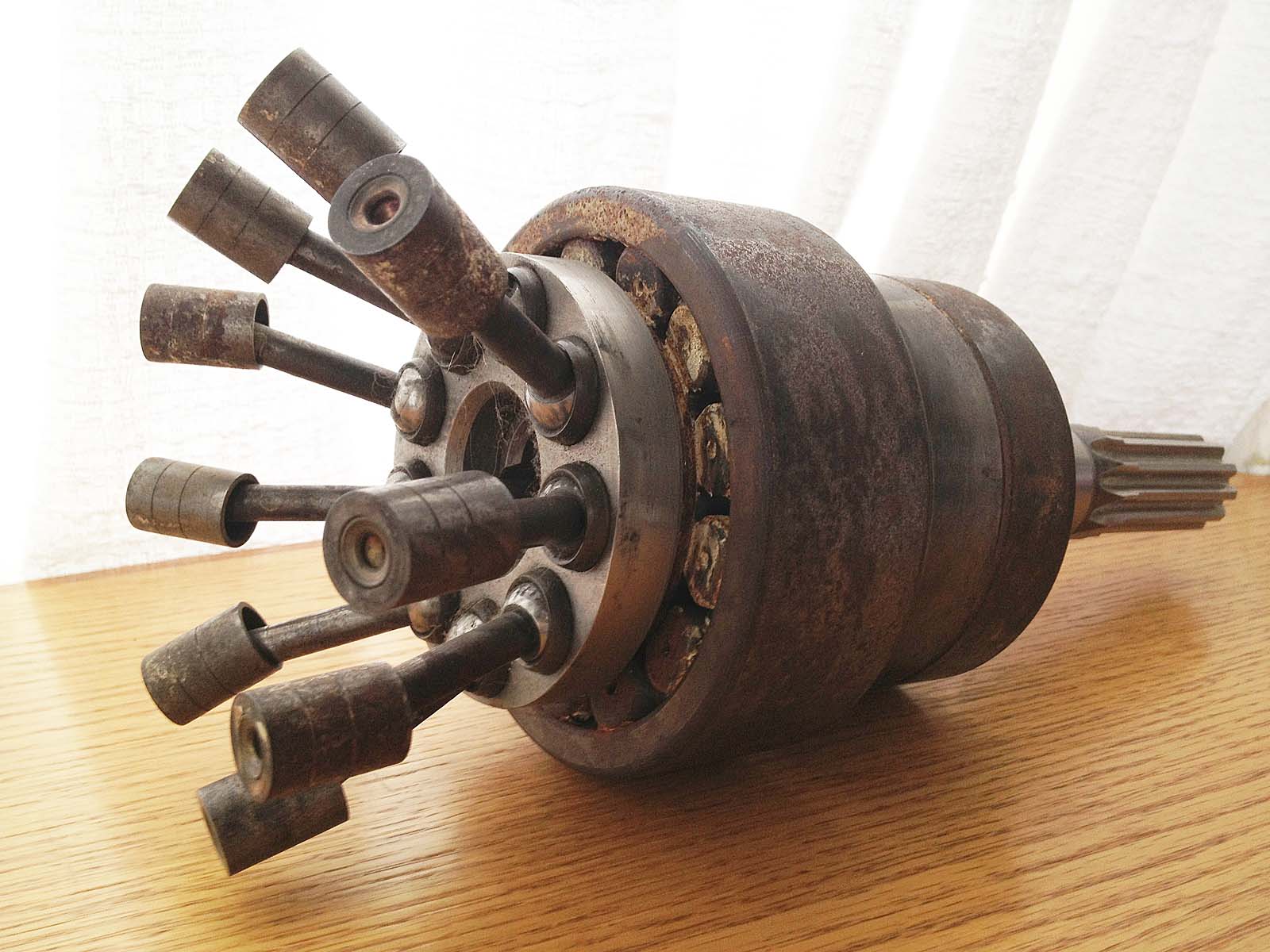 Lucid's drive shaft adaptor -- enabled engine to transmit power to propellor shaft while ship flexed