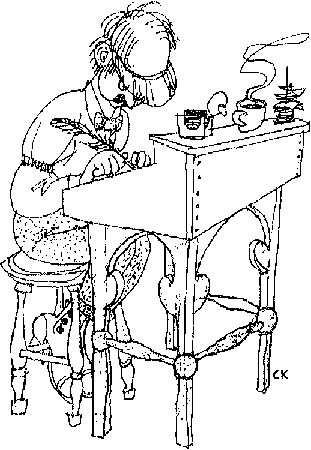 Midas Niggard came accounting home
From troubleshooting the red to the black
By financial wizardry of superlative suches
With a padlock on his auto trunk
And a miser-box for waste
Both of which contained tidbits of good taste.

After vegetable sup
His eyes would inevitably cross
And sipping an herbal broth
With a cackle, a tooth, and a squint
As his boo-looking wife
Sprinkled crumbs in his box.

Shortly thereafter, as a matter of factor,
Midas would sprout pinions, playing a kazoo
And strap on insect glasses and tennis shoes
So that his wife might motor him to the countryside
Where Midas' spastic fantasy
Would peak.


-- Bruce Borcherdt,
sometime in the 1970s,
memorialized by
Jason Clark