Our France trip was wonderful; could not have been better, especially the eating and drinking, of course. Marge and I had four days in Paris and covered a lot of ground (we love to walk). With all the recent climate change rain, the Seine was at a hundred-year high. The Louvre was closed for flooding. Paris has so much we hardly missed it.
We stayed in a perfect Airbnb apartment in the heart of the Marais and had several dinners with my childhood chum Karen.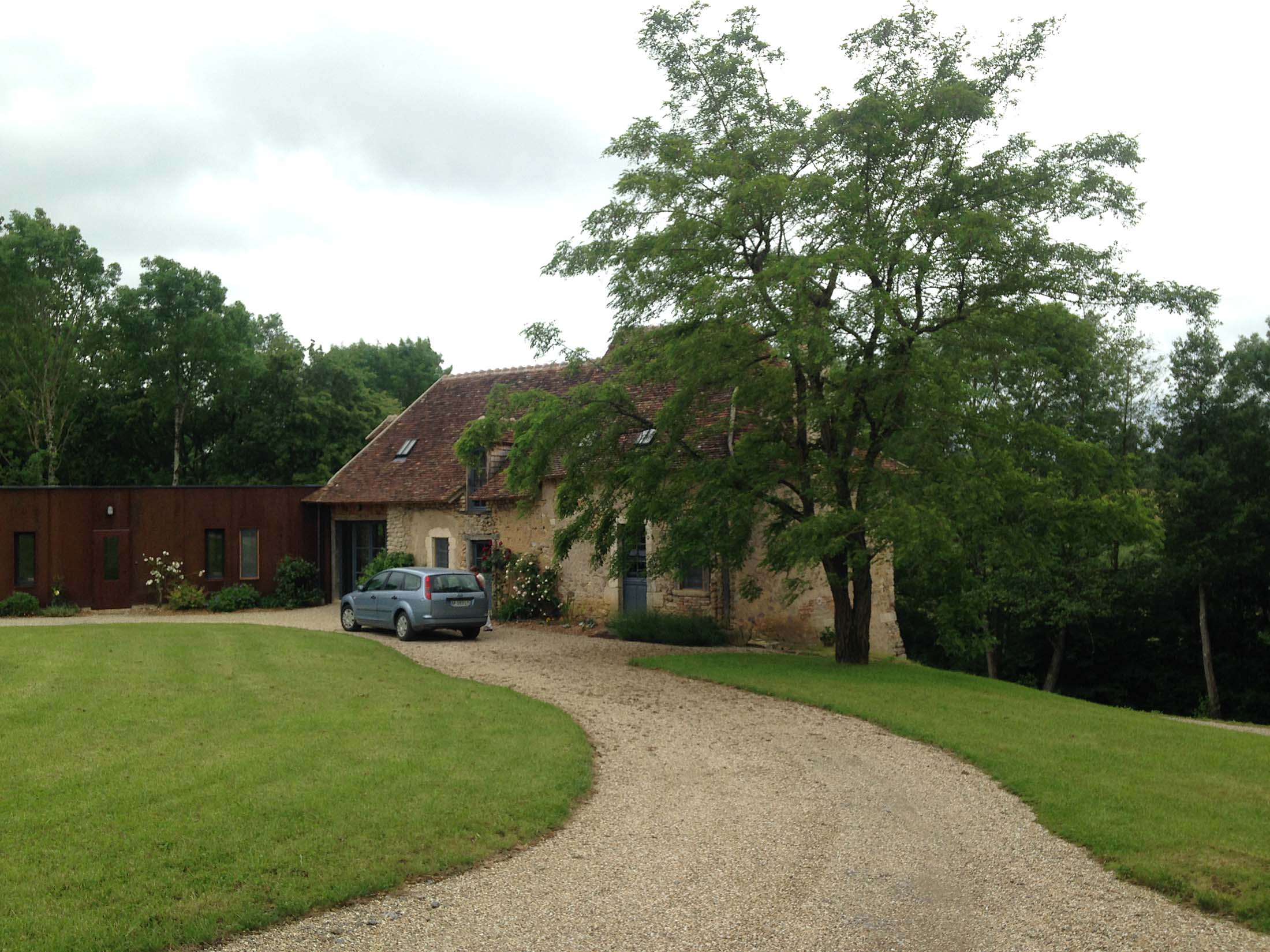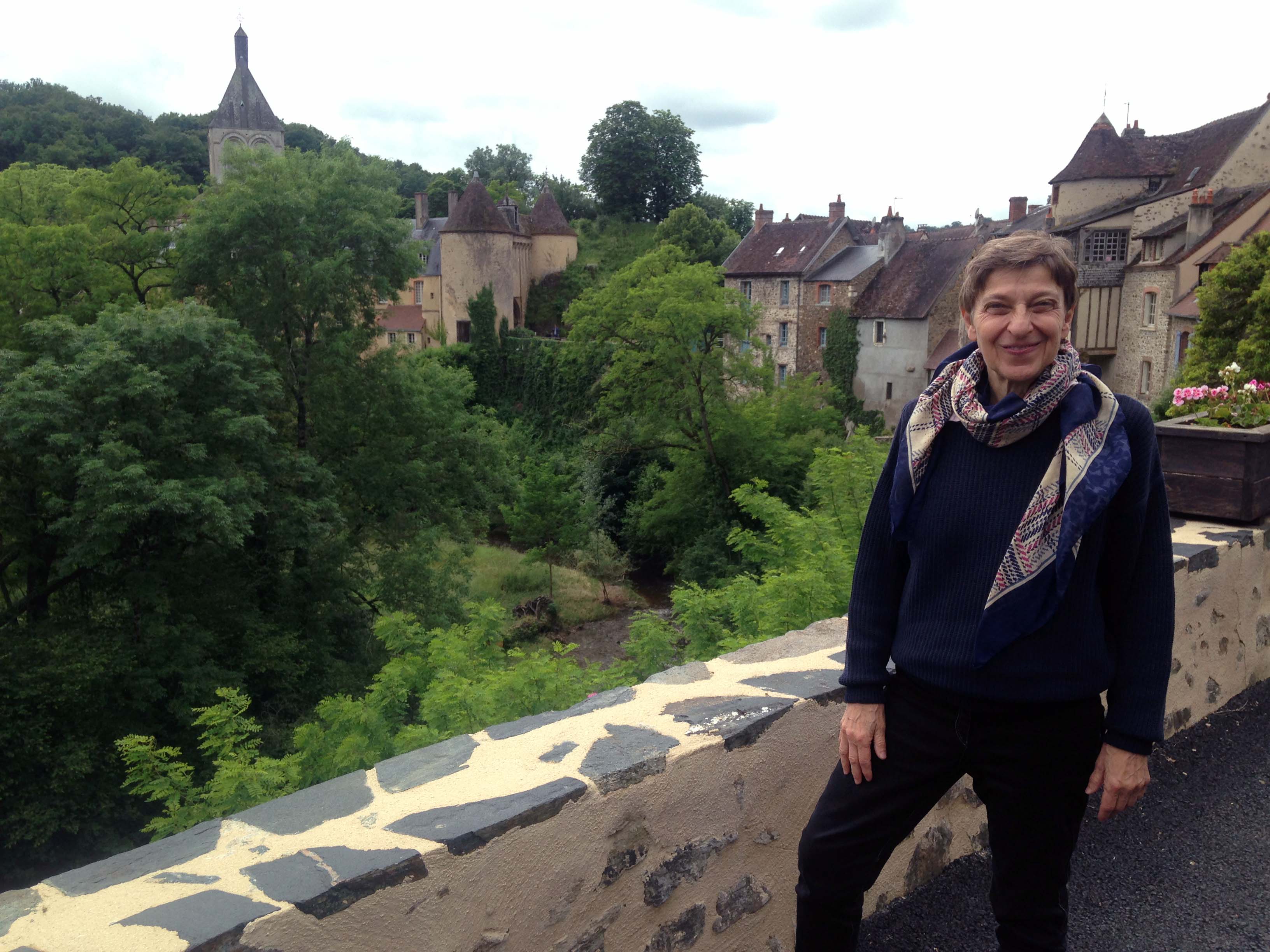 From Paris we went to stay with my friend Gail who recently did a gorgeous remodel of an abandoned country farmhouse in central France. She organizes house concerts and rented a bass for me so I could be in the opening act with a couple of French saxophonists. Yes, bass + tenor + alto, an odd combo but we made it work. The main act was some fabulous four-handed classical works played by world class concert pianists Bruno Belthoise and Joao Ferreira.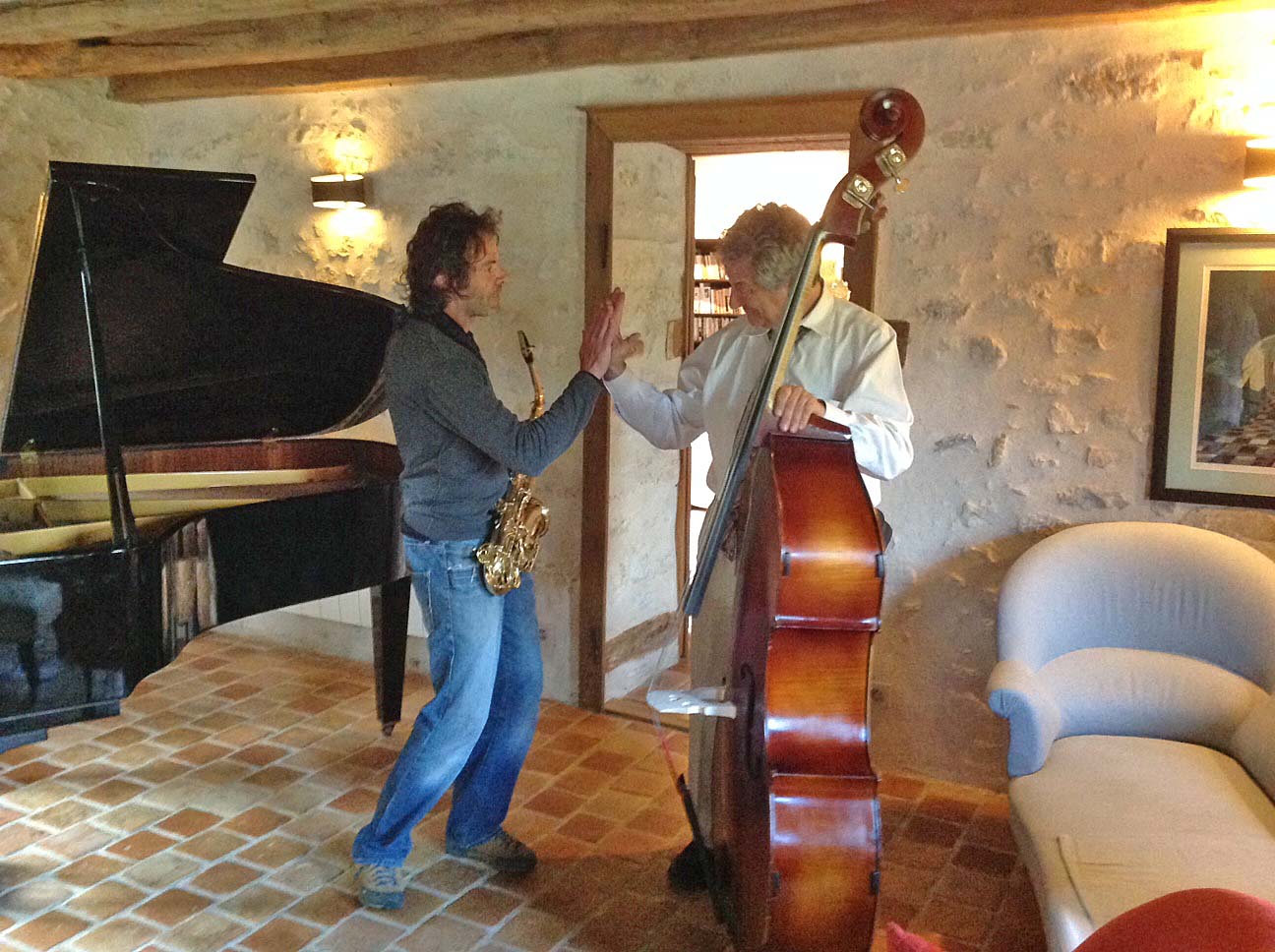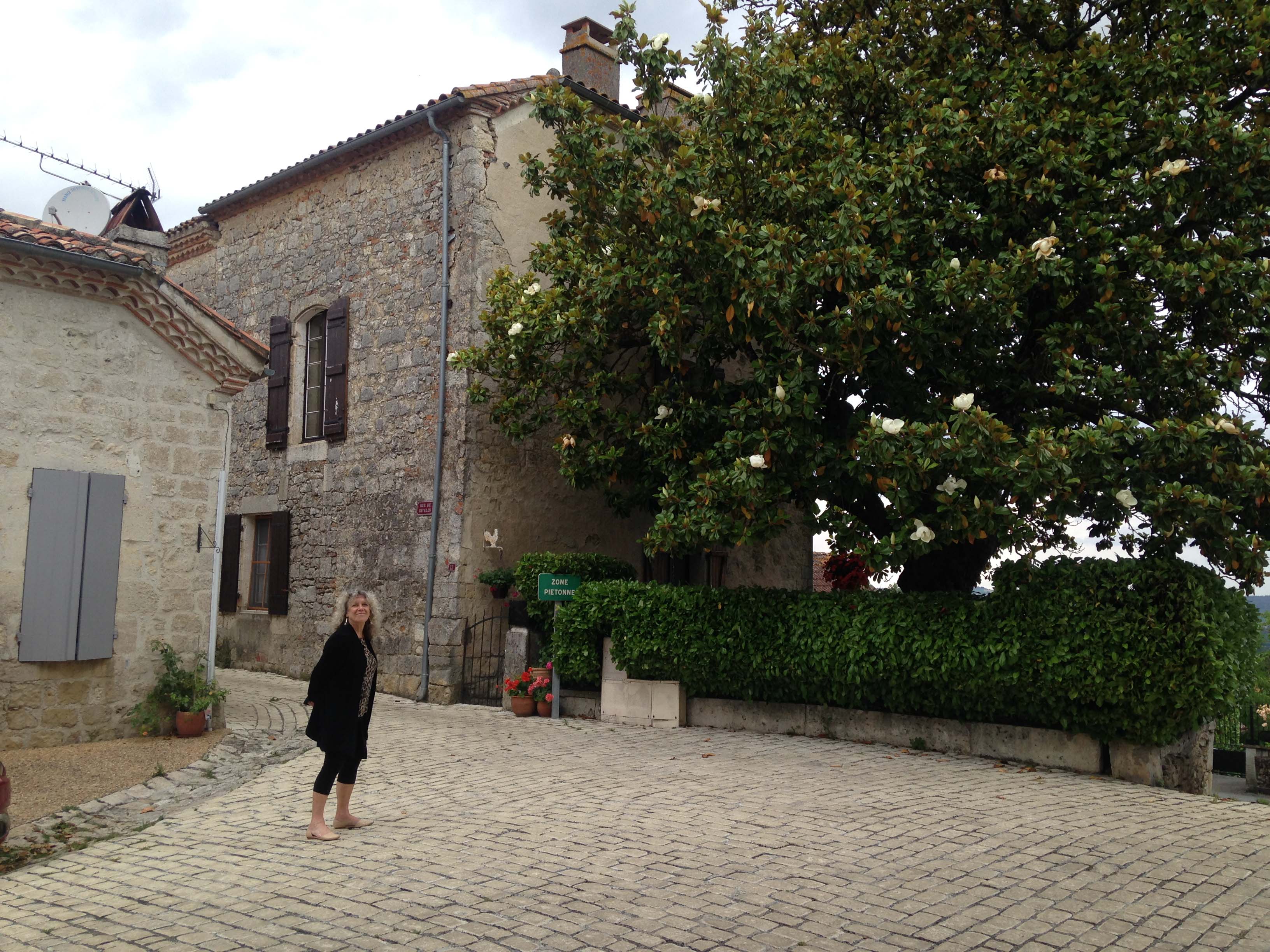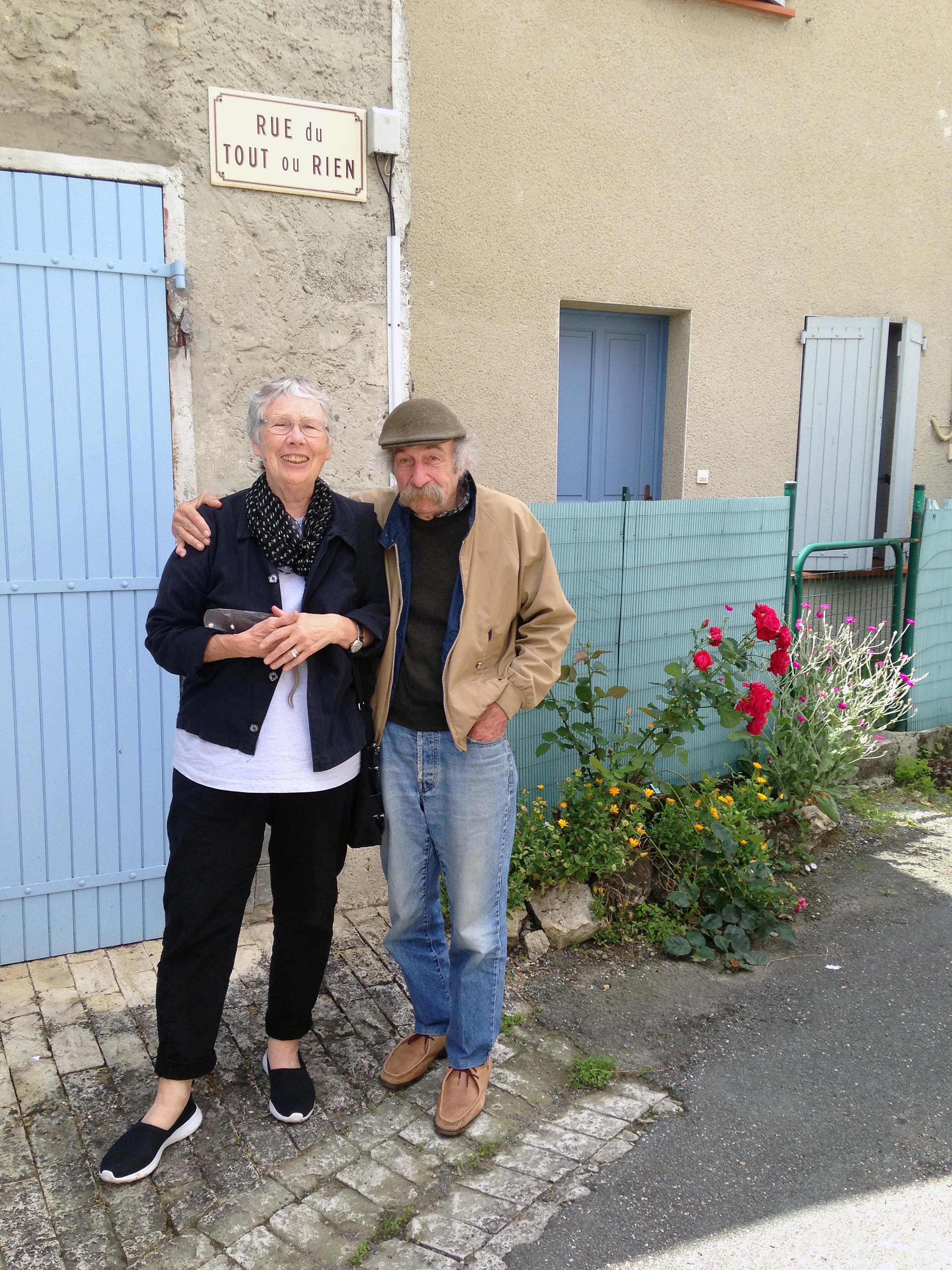 After three days with Gail we had a couple of days with Alvin (formerly of Alvin's Finer Delicatessen in Detroit and Cafe Babar in San Francisco) and Renee in their 500-year-old house in a tiny walled mountaintop town in the south of France. Now in retirement, they spend six months of each year in France and six in San Francisco. Street name in the photo (R): Rue du Tout ou Rien.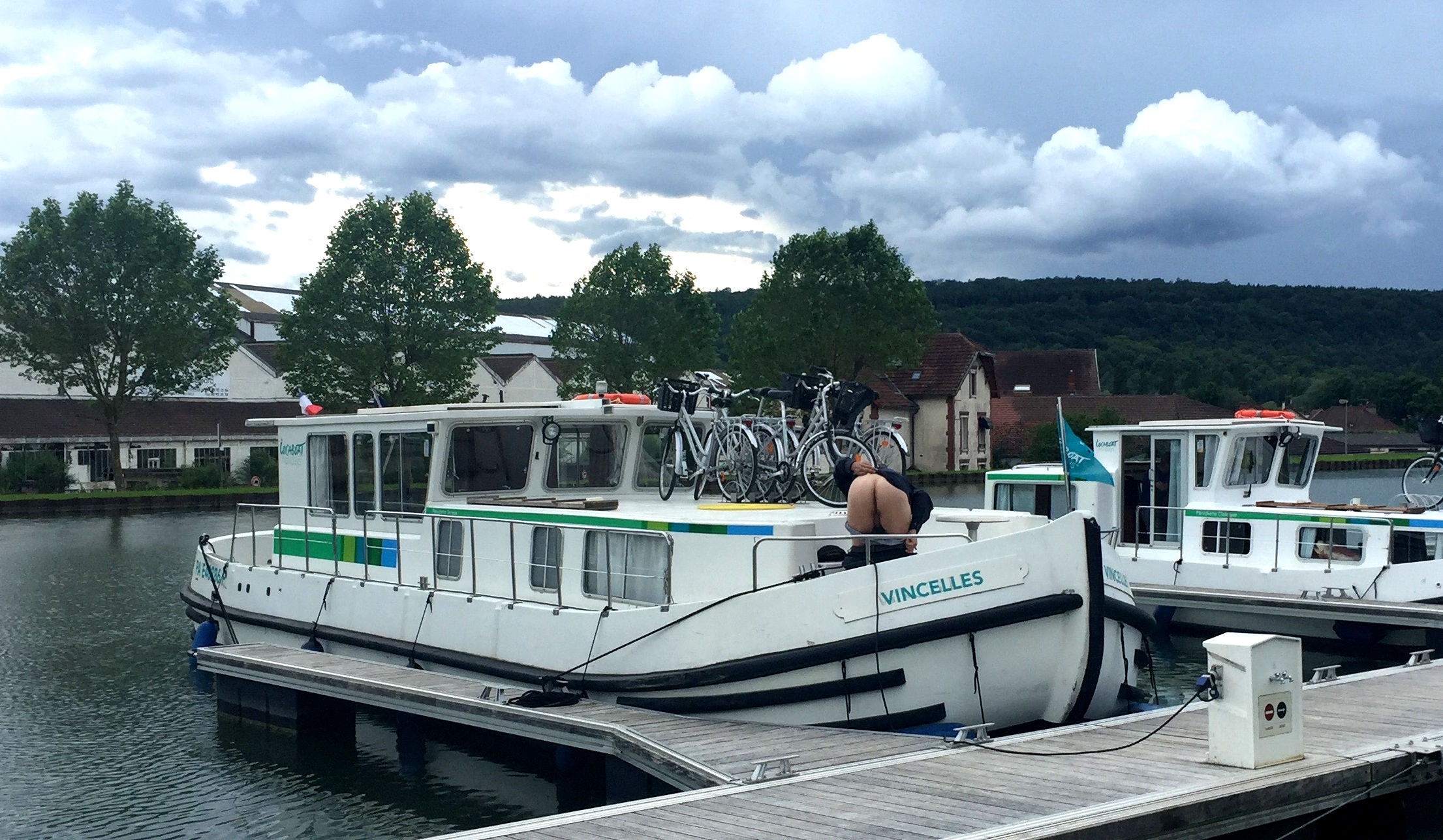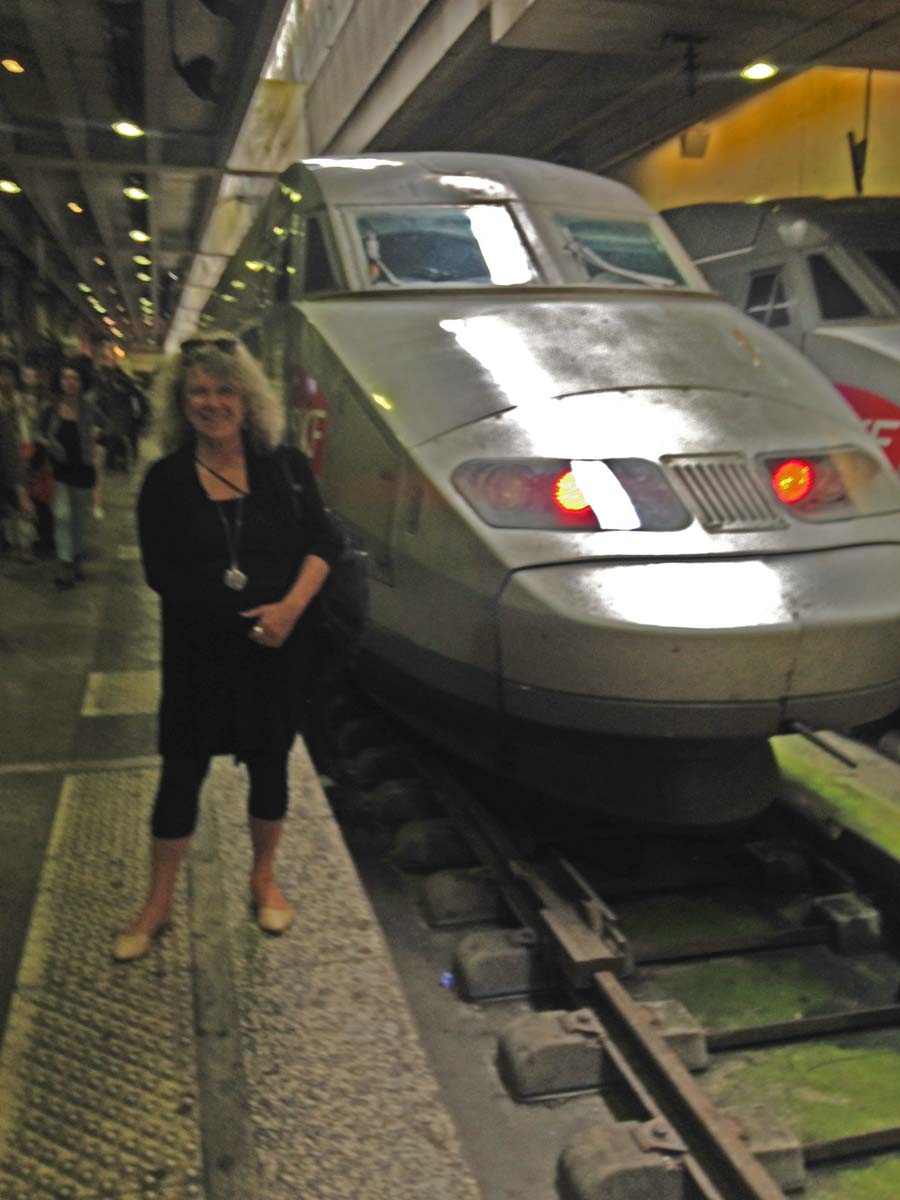 Leaving Alvin and Renee, we rode the TGV to fetch our canal barge Vincelles in the Canal de Bourgogne (Burgundy Canal).

Canal barging is very comfortable... Great way to vacation! We chose a leisurely itinerary and putt-putted from one tiny town to the next, passing through lock after lock. In the photo (L): moonrise.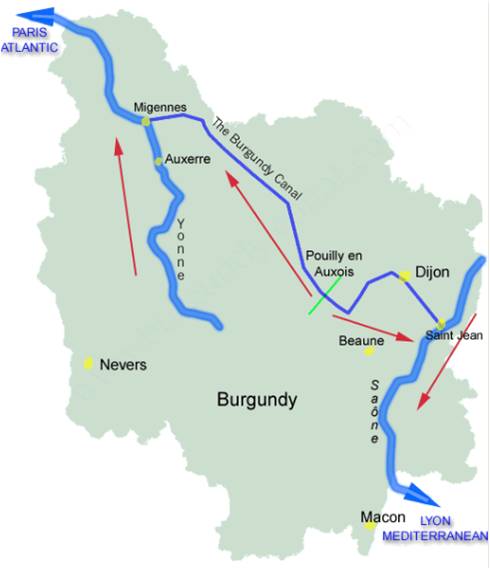 The Bourgogne connects the Mediterranean to the Atlantic, spanning the western side of France. France's (and Europe's) canal systems are an engineering marvel of the 19th century.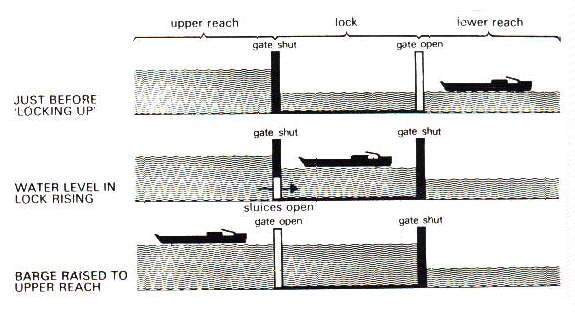 The technology of the locks is simple. They are almost all hand-cranked and it was fun jumping ashore and cranking, which most of the lockkeepers appreciated. Even after more than a century these locks are remarkably reliable. We encountered only one that had failed and was impassable for a few days while a replacement for a massive steel hinge pin was being machined.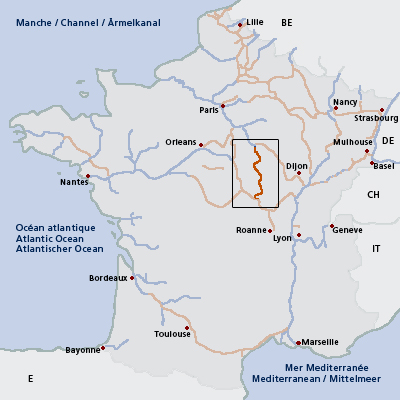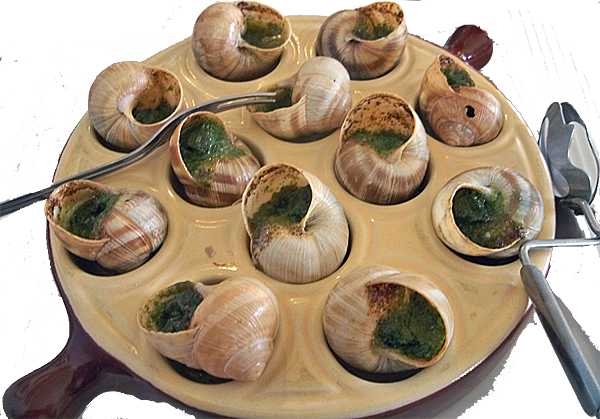 We cruised first northward up the Bourgogne, crossed over at Migennes via the Yonne River to the Nivernais Canal and then proceeded southward for a few days. The biggest town we passed through was Auxerre where our anchorage was on the riverfront right in the heart of town. We visited some spectacular cathedrals and ate some spectacular meals... Especially escargots (snails) -- lots of butter and parsley!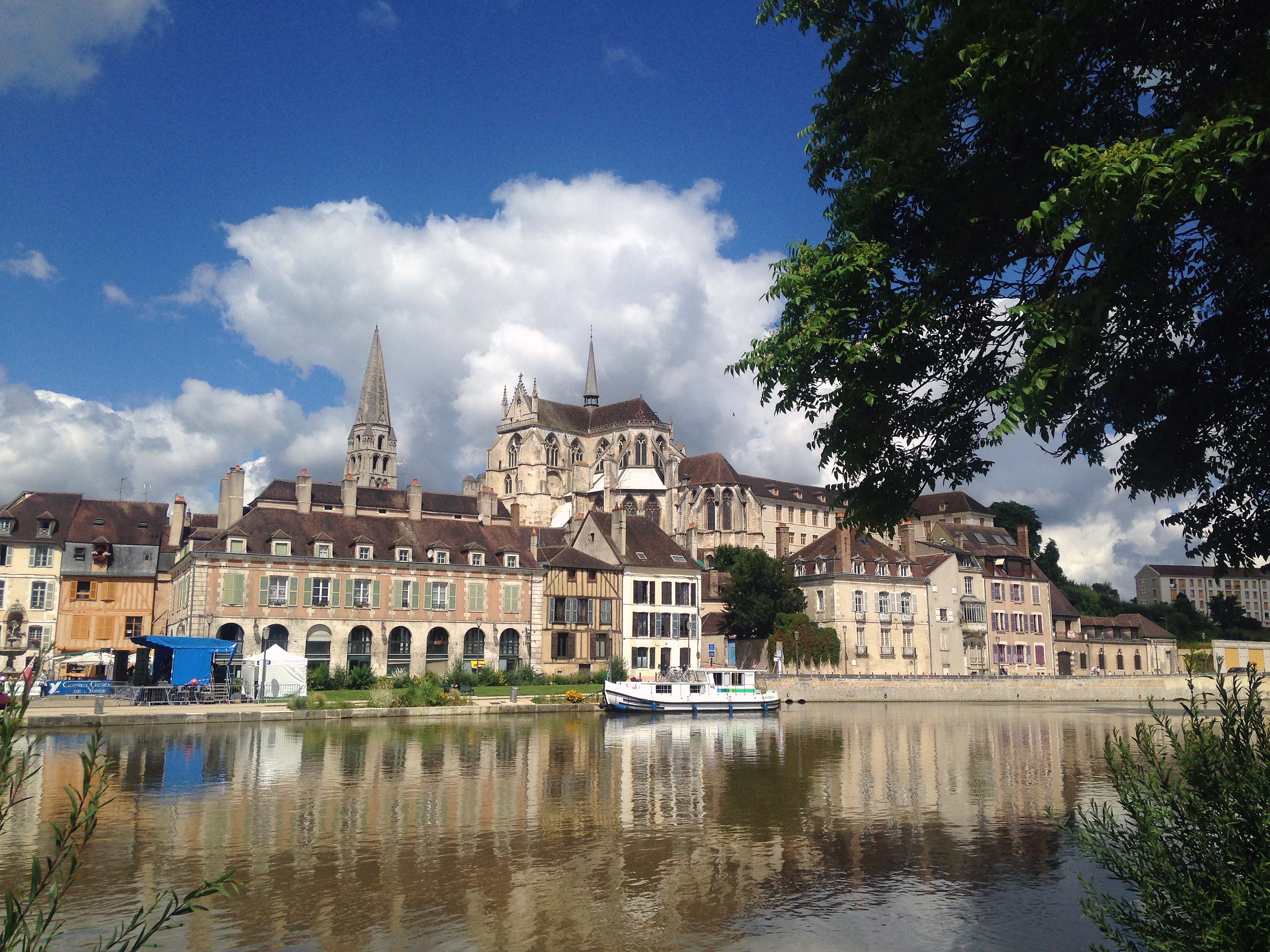 Vincelles moored in center of Auxerre
We cruised on Vincelles for two weeks.
These barges are designed for this environment. They would not survive open water. They lack most of the instruments and equipment you'd find on a "real" boat. There is no binnacle, no navigation aids, no two-way radio, and not even a fuel gauge. These boats are designed for vacation rentals and carry fuel enough for the typical tourist trip (up to three weeks) and are then refueled by the rental agency. There are two big ones: Locaboat (ours) and Le Boat. Locaboat has 380 boats of varying sizes in a dozen bases around Europe. If you rent one, be sure it has bow thrusters and a flying bridge.

Our barge (12.6m length) had three comfortable staterooms and a large salon with a good galley in which we cooked some fine meals.

Piloting these barges is trickier than it looks. Since they are built for shallow water (the canal authorities guarantee only 1.4m of depth) they have flat bottoms and no keels, hence they slide all around on the water, sideways as easily as forward, and are directed only by the rudder. If you are lucky enough to have them, bow thrusters help. We had them and used them a lot. The diesel was only 50 hp so 12 km/hr was top speed. In these narrow passages, that is plenty.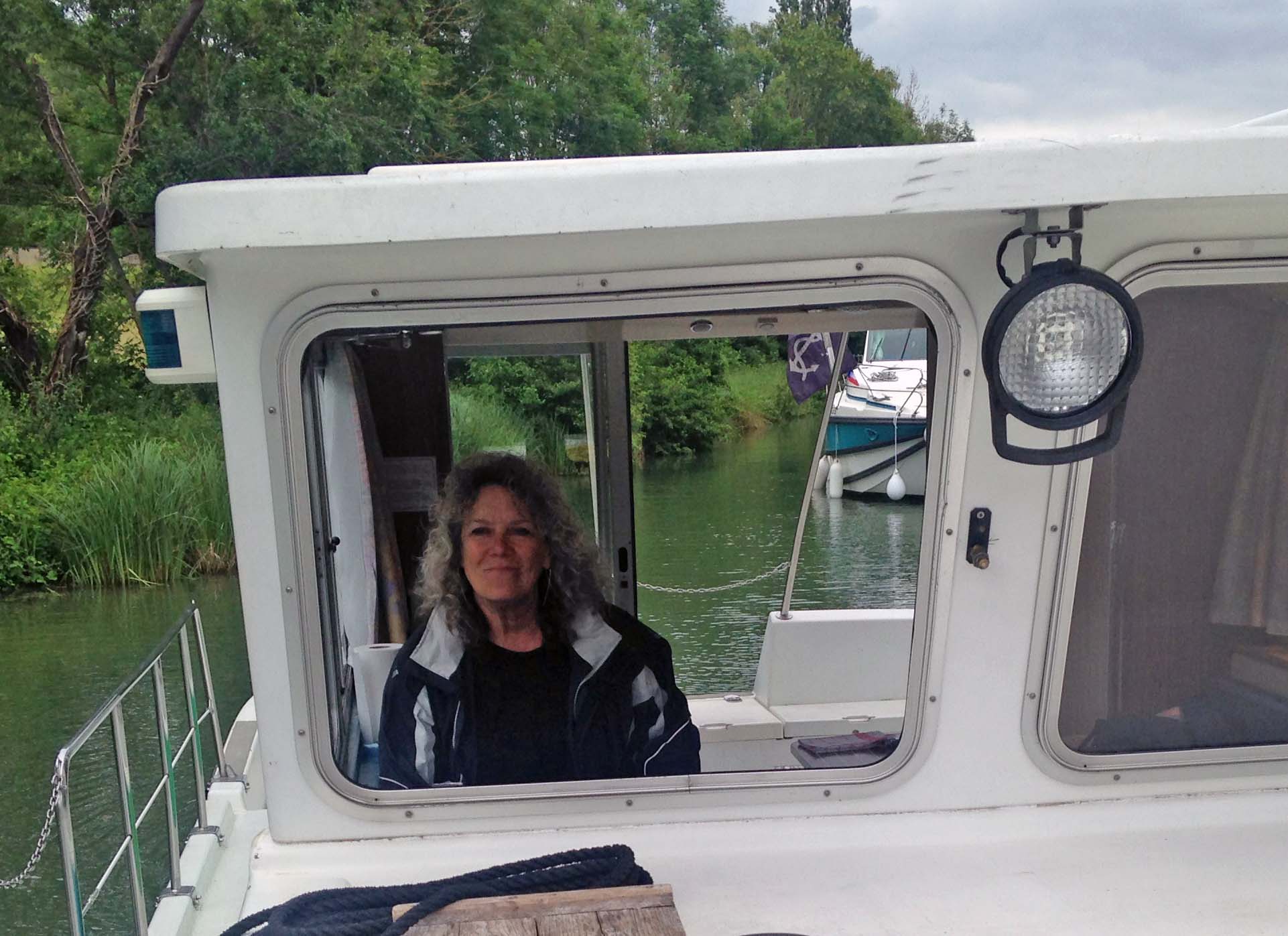 Another feature of these boats made especially for this environment is the massive wraparound rubber bumper that surrounds each boat, making it like a bumper car. Thus, maneuvering in tight quarters (especially the locks) they can collide with each other and with the sides of the canal without damage. They are forgiving vessels in a benign environment. Even numbskull tourists can "drive" them, though not as well as Marge who, at the helm, comes into her own.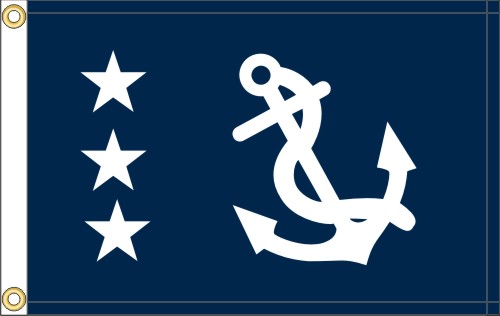 Marge loves boats and on ours flew the Sausalito Yacht Club (SYC) burgee (L) (I didn't know what that was until now) and also the flag that means Staff Commodore aboard (R). A Staff Commodore is someone who used to be a Commodore, which a few years ago she was, at the SYC. Had we thought of bringing one, we would also have flown an American flag. Oh well, next time!