Dan Keller
Dan Keller was part of the English dubbing scene in Rome from roughly 1967 to 1971, during which time he dubbed hundreds of male child voices. At the time, very few English-speaking children were available for dubbing, so if you ever hear an authentic male child voice in an Italian film from that period, chances are it's Dan's voice. Check out the video below for some examples of his dubbing work:

The son of celebrated painter, printmaker and cartoonist Charles Keller and his wife Judith, Dan was born in Newburgh, NY in 1954 and spent his early childhood years with his parents and two sisters, Marthe and Katy, at Danskammer Farm, a cooperative farm near the small town of Roseton.
A committed member of the Communist Party USA since the early 1940s, Charles Keller came under political pressure during the climate of McCarthyism, thus prompting the Keller family to leave America and head for Rome in 1961. Initially intending to stay for just one year, the Kellers fell in love with Rome and actually ended up staying for twelve years.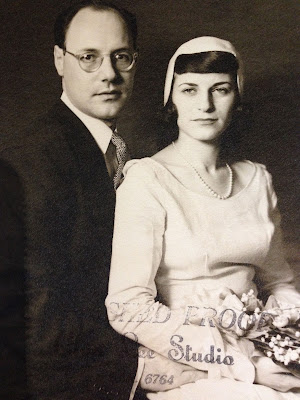 Charles and Judith Keller, Dan's parents

Dan's introduction into the English dubbing scene did not occur until some years later – through his junior high school, the Overseas School of Rome. Throughout much of the 1960s, Del Russel, the son of dubbers Jodean and Tony Russel, had been the first choice for male child voices, but when he and his parents moved back to America in 1967, the English dubbing directors were left scrambling in search of a replacement. A music teacher at the Overseas School of Rome was asked to help with finding an American English-speaking boy who could do dubbing, and after testing a series of boys and having them sing a song, he settled on Dan, who was then thirteen years old.
From that point on, Dan quickly established himself as the go-to guy for male child voices. Possessing a voice that was light enough that he could dub boys down to as young as five or six, Dan would go on to spend a lot of time in the various Roman dubbing studios, and by his own estimation he dubbed somewhere around one or two hundred films into English during that period – the majority being spaghetti westerns.
Child parts were not always large, and sometimes the roles could consist of just a couple of lines. Other times, the parts were more substantial, and two of the most famous and prominent roles dubbed by Dan are those of Icho, the plucky kid hero of the Korean monster movie cult classic Yongary, Monster from the Deep (1967), and Manuel, the cute orphaned boy played by child actor turned far-right terrorist Giusva Fioravanti in Cjamango (1967).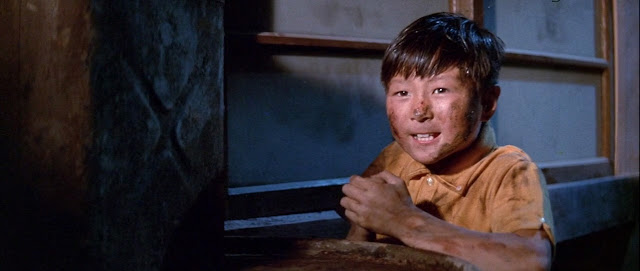 One of the most popular films Dan dubbed as Yongary, Monster from the Deep, where he provided the English voice of Icho, the film's plucky boy hero.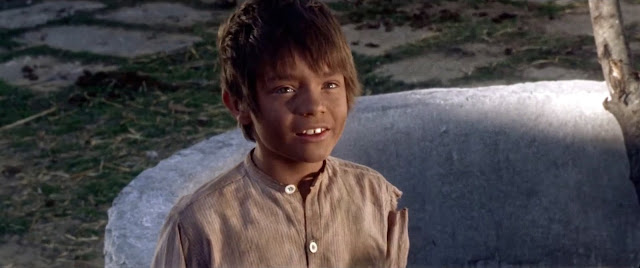 Another prominent dubbing role was as the voice of the infamous Giusva Fioravanti in Cjamango.

During his time in Rome, Dan also landed an on-screen role as one of the kids in the WW2 film Hornets' Nest (1970) starring Rock Hudson and Sylva Koscina. Although not a substantial part, Dan appears in numerous scenes throughout the film and performs well every time he gets a few scraps of dialogue.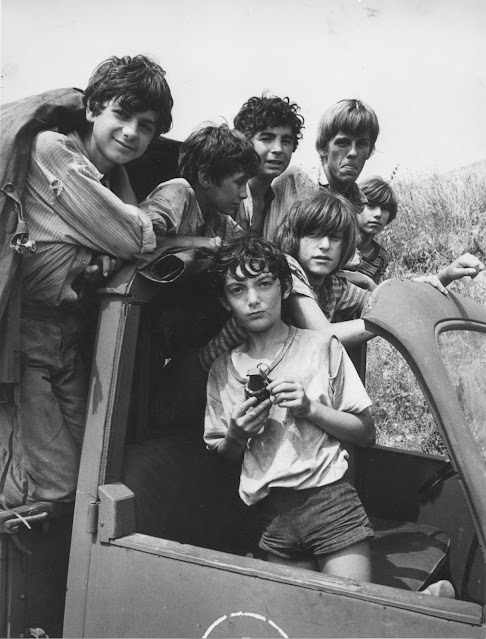 Dan (in the blue and white striped t-shirt) in various pictures from Hornets' Nest.

Dan loved working with dubbing, but eventually, puberty struck. By the time Dan had turned 17 in 1971, his voice had deepened and changed to the point that he was no longer able to dub children, and that was to prove the end of his career. It's a shame he didn't switch from dubbing children to young adults – especially considering all the Italian sex comedies that were churned out in the 1970s in which horny teenage boys are seduced by voluptuous older women – but for Dan, however, the plan was always to go back to the US for college, and in 1973 he bid goodbye to Rome and headed off to California.
In the years since, Dan has become a family father, and worked such diverse jobs as computer programmer, technology trainer, and nurse. To learn more about Dan's life, check out his wonderful website, and make sure you also read my interview with him, in which he shares a series of memories from the teenage years as a Roman dubber.
With good help from Dan, who was fortunately able to recognize his own boyhood voice, I've been able to identify a couple of his dubbing roles, and hopefully, many more will eventually be found. I'll update this page with new roles as I come across them. In the meantime, suggestions for possible kid roles to check out are always welcome.
English dubbing filmography:
- Cjamango (1967) - voice of Manuel (Giusva Fioravanti)
- Yongary, Monster from the Deep (1967) - voice of Icho (Kwang Ho Lee)
- Between God, the Devil and a Winchester (1968) - voice of Tommy (Humberto Sempere)
- Death Knows No Time (1968) - voice of Juan (Fabrizio Mondello)
- I'll Sell My Skin Dearly (1968) - voice of Christian Bennett (Valerio Bartoleschi)
- Arizona Colt, Hired Gun (1970) - voice of The Boy (Florentino Alonso)